Topical Issues
'Strangers are just friends you haven't met yet': the phrase whiffs of romanticism, but as society grows increasingly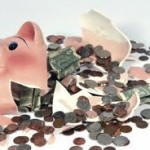 disgruntled with our political and financial institutions, it would seem to be gaining more impact.
For large companies and SMEs the availability of borrowing from banks has become scarce and expensive, with small businesses being lucky to borrow for less than 10%. The euro zone crisis rages on and an increasing number of larger companies (not to mention whole countries!) are defaulting on their loans, causing banks to become ever-more cautious with their balance sheets,
On top of this, we have seen a cut back on expenditure by government, businesses and households, in an attempt to manage increasingly risky debt. How then do we go about getting hold of the investment we need, without becoming mired in unwanted long term financial obligations? A potential answer has revealed itself in the form of peer-peer lending sites.
Peer to Peer Lending
Although most peer-to-peer lenders focus on the consumer market, companies such as 'Funding Circle' and 'Thin Cats' are lending to small businesses. The basic principle in both areas is the same – individuals or businesses offer to lend specific sums of money to named companies at an interest rate the lender themselves choose.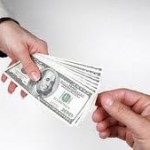 The lenders offering the lowest interest rates (sometimes under 9%) are aggregated into the final loan offered to the borrower. All borrowers are credit checked and categorised for risk and although none of these sites can guarantee that lenders will be recompensed, the borrower is expected to sign up to monthly direct debit payments.
The lenders putting up the money are often smaller investors with relatively modest amounts of money wishing to make modest returns. Neither is there an expectation to a large annual bonus, so it keeps the offer affordable and nicely straightforward.
As with any borrowing application, the better your business plan, trading forecast and cash-flows, the more likely you are to be successful.
Bank of Mum & Dad
An alternative to commercial borrowing could be in the form of a family loan. Lending to or borrowing from a family member can offer a welcome cash injection, especially for start-ups when there is no historic trading data. However, there are many emotional considerations that must be taken should things go wrong. If your business went under and you lost everything you could take solace in the fact that family will always be there to support you, but a mismanaged family loan could be a double edged sword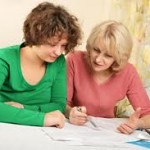 Putting formal documentation in place, should people choose to go down the inter-family loan route, will hopefully keep everyone on the same page and act as a cushion for damage limitation.
Food for thought
Simon Collins, global head of transactions and restructuring at KPMG points out: 'companies of all sizes are avoiding debt, both to reduce risk and because debt is expensive.
They are refinancing where they must, but not borrowing to drive investment.'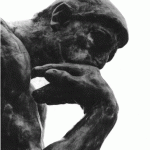 People turning to the alternatives above is indicative of a defensive behaviour in reaction to the pessimism surrounding the economy. We have adopted a fiscally prudent attitude when it is liquidity that will act as the fuel for recovery.
It will be interesting to see to what extent these peer to peer lending sites replace banks as avenues for loans in the future, what do you think?