Pensions & Retirement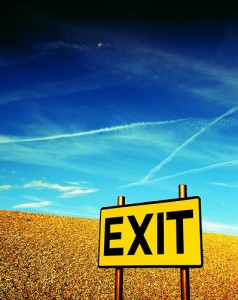 Business owners are often reactive when it comes to selling or transitioning their ownership interest. Many are too busy dealing with the 'here and now' to prepare for the succession of their business. Whether the goal is to achieve a top price, or to reduce the tax impact, proactive steps, as early 3 to 5 years before the transaction, are critical.
If your ultimate plan is to sell to a third party, the aim should be to increase business worth to maximise the sale value.
However, if you are looking to transfer ownership to a family member, the aim might be to decrease the amount of gift or inheritance tax on the transfer of such ownership interests. If not structured properly, taxes can eat up 50% of the gross sales price. It is important to design and implement a wealth preservation strategy.
The average sale of a business can take up to 2 years to organise properly and only 7 % of businesses offered for sale attract a buyer, mainly due to low-level marketing and an unprofessional approach. In addition, many business owners have unrealistic expectations of the value of their business. Serious buyers are not interested if the business is basically a lifestyle, providing purely an income for the owner.
What steps can be taken now to increase the value in your business?
1. Prepare financial statements – these will add credibility and show growth trends and sustainable earnings.
2. Reduce debt – a large amount of debt increases risk of business failure and default.
3. Build a strong management team – this reduces reliance on one key person, and should improve profitability, by optimising performance of all employees.
4. Focus on increasing cash-flow – cash-generating businesses are attractive to buyers.
5. Review internal controls – strong internal controls will re-assure any potential buyer that the financial statements are reliable and the company's assets are being utilised properly and appropriately.
6. Get a business valuation – an independent professional's valuation will assist in justifying your asking price.
The key, as ever, is to plan ahead. If you want to know how we can help you maximise your exit ££££s, give Aileen a call on 07802 331887, or leave a message below.