If there is one key tool in any business toolbox, this is it!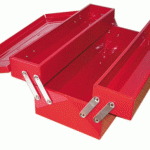 A cash-flow forecast is an essential planning tool for any business. In conjunction with a business plan and management accounts, you will be able to identify future income and expenditure for months ahead, so that you have early warning of any cash gaps and can plan accordingly.
A cash forecast is a detailed estimate of the cash inflows and outflows of the business and should incorporate both revenue and capital items, including occasional payments to HMRC for tax and VAT as well as regular monthly expenses such as wages and creditors . The purpose of cash forecasting is to ensure that sufficient funds are available when needed.
The purpose of a cash forecast is to give an early warning of liquidity problems, by estimating:-
| | |
| --- | --- |
| | How much cash is required |
| | When is it required |
| | How long is it required for |
| | Whether it will be available from anticipated income |
A company needs to know when it is going to run short of cash and, more importantly, for how long. Cash is currently a rare and expensive commodity and cash management should take priority on any business owner's agenda. With banks seeking to reduce their exposure to market risk, and overdrafts being at a premium, businesses may need to look internally for their short term finance.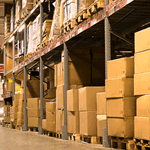 A business may have a high stock value or large amounts of debtors on its balance sheet but, if unable to convert into cash, it may be unable to pay for wages and other purchases in the short term. Unless it's able to convert its current assets to cash quickly, the company could technically be bankrupt, despite making profits and having a positive net worth.
A short term gap may be relatively easy to bridge but any long term funding problem needs a more strategic solution. Although it gets less reliable the further away it predicts, the cash-flow forecast can still be a very useful tool to evaluate any strategic decisions and the cash impact on the business.
Although cash management is about having the right tools to forecast cash, more importantly it requires the underlying processes such as debtors, creditors and stock to be in place to optimize a company's working capital.
Many good profitable businesses have failed because of lack of cash and the inability to forecast upcoming shortfalls, which could have been avoided or mitigated by using a cash-flow forecast.